This week's theme for Tuesday Travels is the place we hang out.
It's probably obvious right now that this will be where I (we) hang out because SM City Marikina is one of the nearest malls from our place. There is Marikina Riverbanks Mall (a mini mall if you'd ask me) that could be a walking distance from our home. But I don't consider that as a place to hang out but more like an establishment we pass by when we're on our way to the clinic, to Marikina city proper or as a big convenience store. I should also add that the nearest 7-11 is in Marikina Riverbanks Mall. So the convenience store analogy kind of makes sense.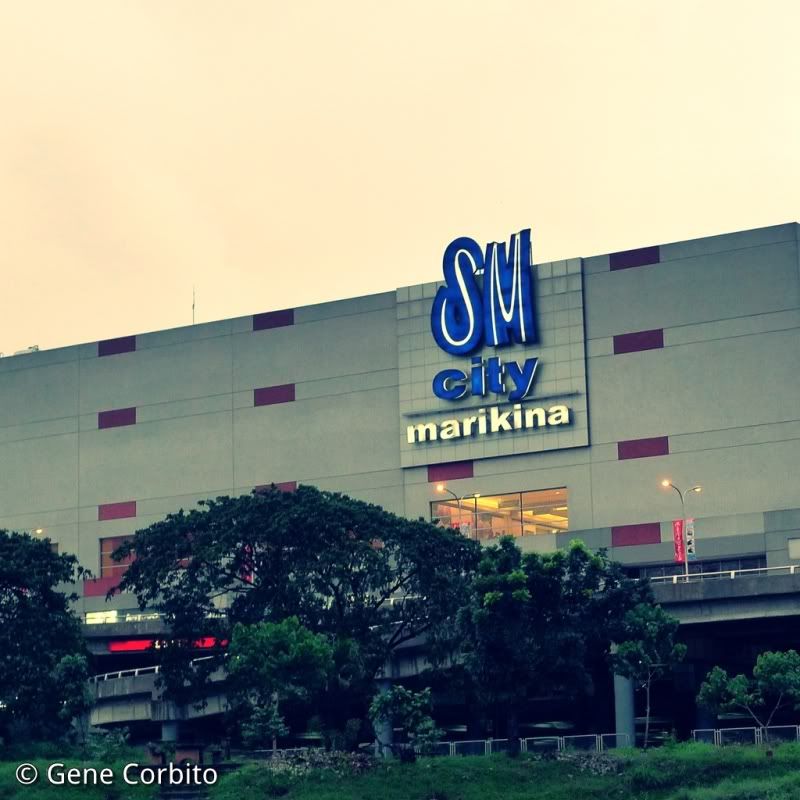 The photo above was taken one of those rainy days last week before typhoon Falcon's entered the Philippine area of responsibility. This was shot across the Marikina River. It was around that time that I took the photos for my hometown entry.
I realized that I have no photos inside the mall. Except for a few photographs of Una while she's in the grocery cart.
It is considerably small compared to other SM Malls but SM City Marikina almost have it all. There's the Hypermart, The Medical City satellite clinic, Cyberzone, Cinemas, Watson's, Appliance Center, Ace Hardware Store, National Bookstore, Chinabank, Banco de Oro and a whole lot of fast food chains and restaurants.
As for me, I always hang out where there's bread and beverages. I am so glad there's BreadTalk and Starbucks in this mall. And if I am lucky, can get free access in SM's free Wi-fi.