I'm starting my postcard and stamp collection again.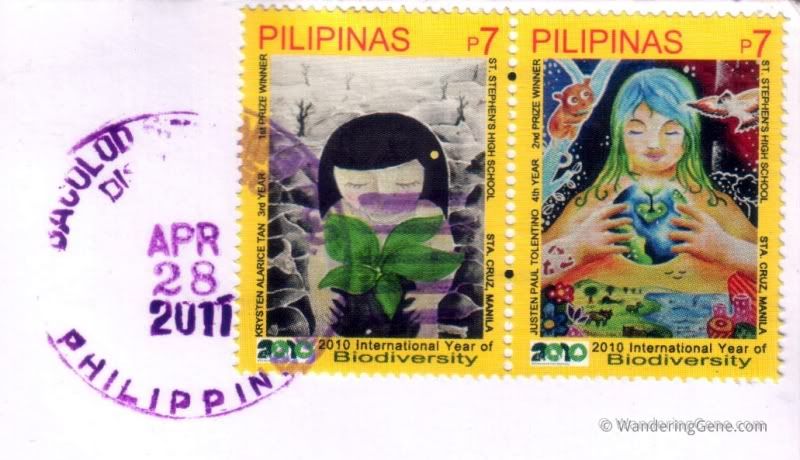 The stamps are designed by St. Stephen's High School students Krysten Alarice Tan, 3rd year student, 1st prize winner (left stamp) and Justen Paul Tolentino, 4th year student, 2nd prize winner (right stamp) for the 2010 International Year of Biodiversity.
These are the stamps used by Mommy Rubz of Pinay Mommy Online when she sent me a Mother's Day postcard a couple of months ago. As you can see on the date stamped, it was sent to me while she was still in Bacolod.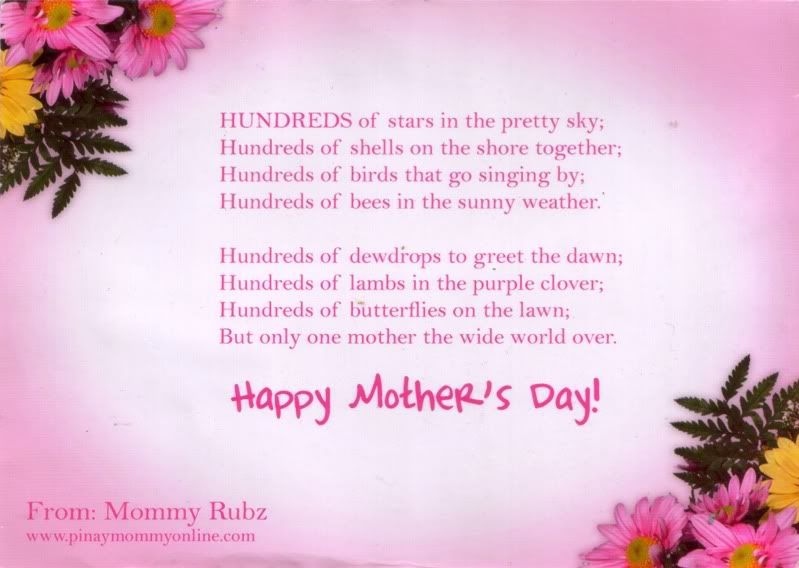 It's pink and very Mommy Rubz! See her postcard collection in her blog Postcard Enthusiast.
Thanks for the postcard and greetings Mommy!