This week's Postcard Perfect entry is a surprise postcard from Mommy Arlene of I Love Postcrossing. (Thank you Mommy Arlene!)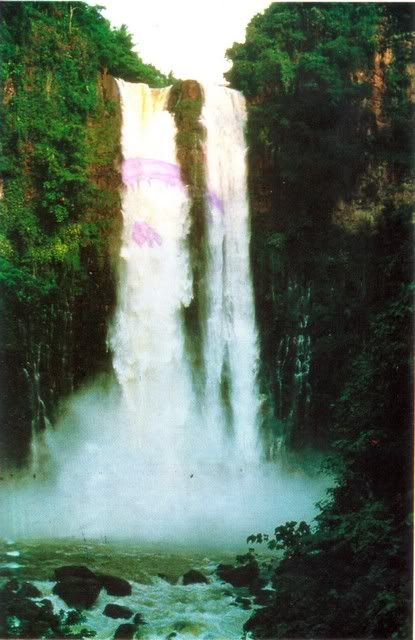 I admit, the last time I heard of Maria Cristina Falls was during elementary days. But it's good to be reminded of the beauty of our country. There are only few clean bodies of water left here in the Philippines. I wish I could visit them all before us humans destroy its beauty.
According to Maria Cristina Falls Wikipedia:
Maria Cristina Falls is a waterfall of the Agus River on the island of Mindanao. It is sometimes called the "twin falls" as the flow is separated by a rock at the brink of the waterfall. It is a landmark of Iligan City, nicknamed the City of Majestic Waterfalls, because of the presence of more than 20 waterfalls in the city. It is located 9.3 kilometers away southwest of the city proper at the boundaries of Barangays Maria Cristina, Ditucalan, and Buru-un. Well-known for its natural beauty and grandeur, the 320 – feet (98 meters) high waterfall[3] is also the primary source of electric power for the city's industries, being harnessed by the Agus VI Hydroelectric Plant.