One of my dream destinations is Boracay. I'm so glad that Vix of Mum Writes sent this to me. Thanks Vix!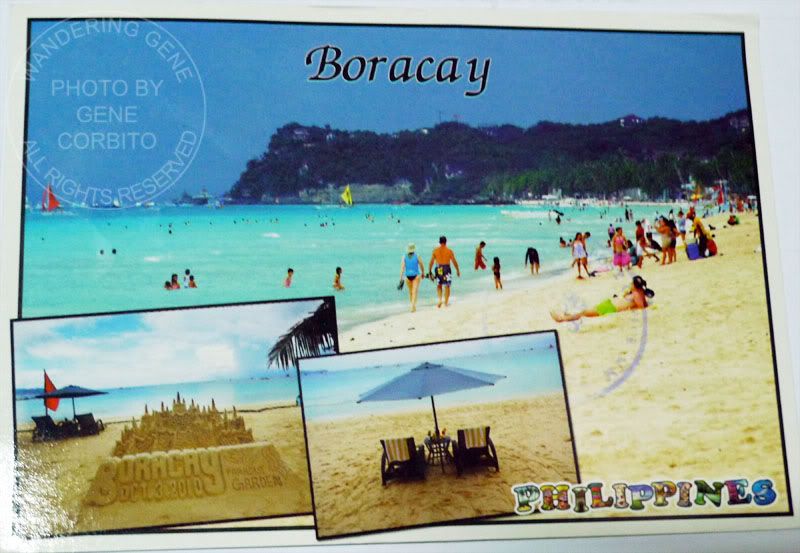 At the back of the card: Boracay (Malay, Aklan) has powdery white sand and crystal clear waters, one of the world's best beaches.
Like I said, I've never been to Boracay but it's becoming more and more popular to tourists both locally and internationally. Just look at the postcards and the photographs found online, no explanation needed.
Did you know that Boracay ranked #2 in Trip Advisor's Top 25 Beaches in the World for 2011?
Not only that, Boracay is also ranked #4 in Top 10 Islands in Travel + Leisure's World's Best Awards 2011.
Oh, yeah! Something we Filipinos should be really proud of.
And please, please, please, keep in mind that "it's Boracay, not Bora!" (read the story about that here.)
Lastly, thanks to Willa of Postcard Perfect. I won in her giveaway and I will be receiving some cool stuff from Canada! What a way to welcome August.