I was a Manila girl all my life. I was born, bred, educated and even met my husband in Manila. But as it always happen, life made changes and I have to move away from my home. I moved in with DK, got married and started a family in his hometown in Marikina City.
Marikina, despite it being a city is like a province to me. It's so far away from everything. It felt like I was experiencing a culture shock. I don't know where everything is. What made it more difficult is that my husband, despite living all his life in Marikina, does not know the ins and outs of his own city. And that's just not acceptable.
With the power of internet, I looked into different Marikina "hot" spots and together, we explored the city.
There are so many things to talk about this city and I feel that a single blog post is not enough. So for now, let's talk about a place that is closer to home, literally. Let's talk about the barangay that we currently live in: Industrial Valley Complex.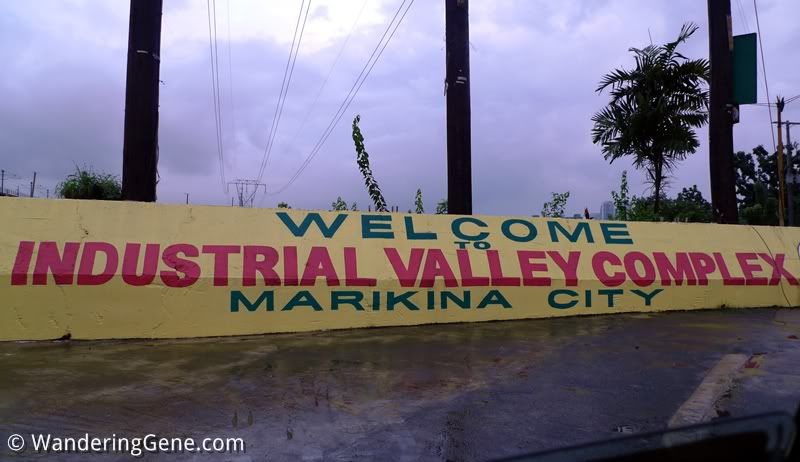 Industrial Valley Complex (IVC) or formerly known as Sitio Olandes is in District 1 of Marikina City. It's at the very edge of the city and a close neighbor of Blue Ridge Subdivision and Libis in Quezon City. Despite it's name, IVC is a residential area and is very much known for its Dutch houses (see image here). The Dutch houses along C5 road are made as housing relocation for those who were affected by the C5 road widening.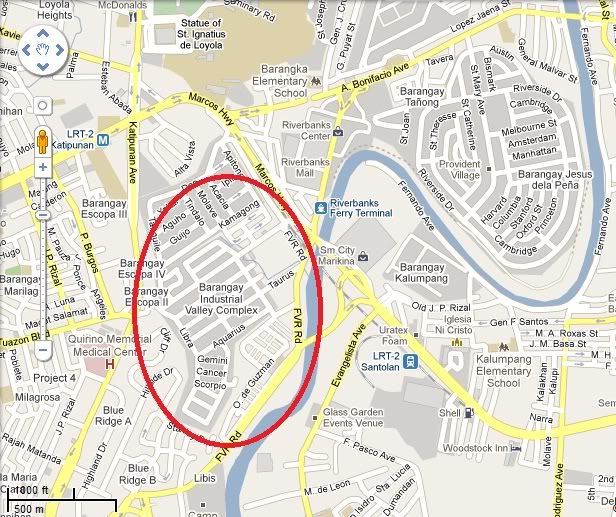 As you can see in the map above, we are very close to Marikina River and a third of the town was totally submerged with floodwater during Typhoon Ondoy in 2009.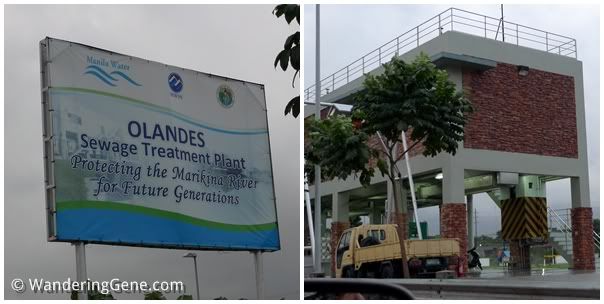 On the other side of IVC, just across the C5 Road stands the Manila Water's Olandes Sewage Treatment Plant (outside link: read more about OSTP). Even if it was  a waste water treatment plant, it actually looks like a park. In fact IVC residents hang around the area on summer afternoons while the kids fly their kites. It is actually connected to the park along the river banks that we had our afternoon walk.
There is another park on the other side of Industrial Valley Complex but it was raining all week and I didn't have the chance to visit it again.
It's been four years since I left my home city and I still miss it.
I am yet to explore the rest of Marikina but it has been an interesting ride so far. It has earned a special place in my heart and I consider it as my second home.