Hubby and I celebrated our 4th year anniversary as a couple (not yet married at that time) in Tagaytay in 2007. It's our first time visiting the city and we only based our directions on a map we bought in a bookstore the day before. With numb behinds after two hours of traveling with his motorcycle, we finally reached Tagaytay proper and it was all worth it!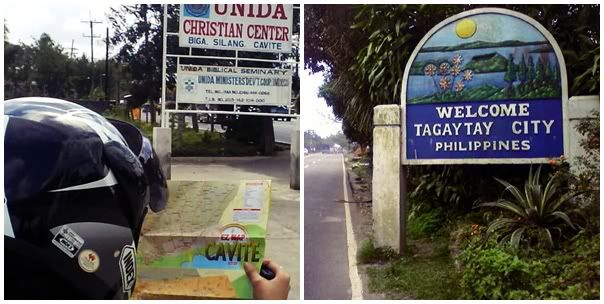 The first thing we did when we arrived Tagaytay was eat. We decided to eat at Leslie's Restaurant and they didn't disappoint. We shared a bowl of Sinigang na Sugpo (prawn), green mango with shrimp paste (bagoong) and fresh buko juice. It was so good!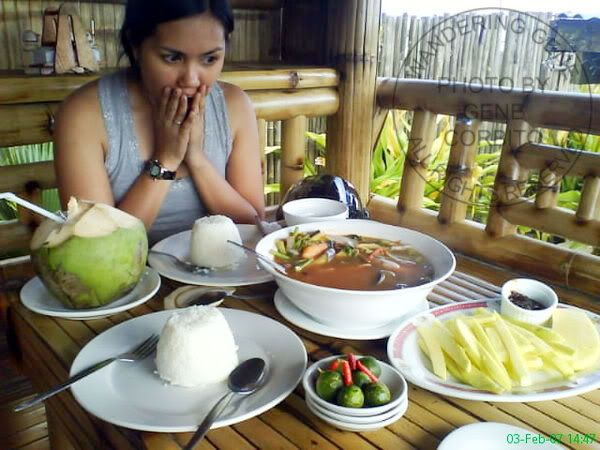 Let's just say that I finished most of the food served on the table. I didn't know that husband was not a fan of prawn. He only indulged me because it's my favorite and I seldom have it. But I peeled some prawns for him to eat and he enjoyed it.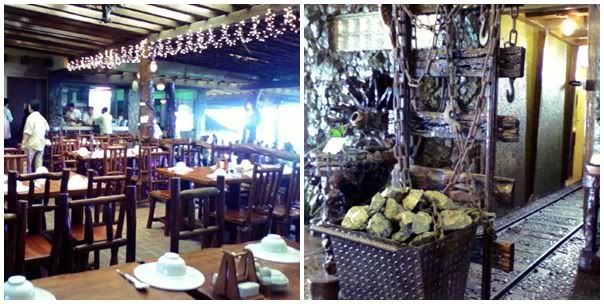 After our late lunch we toured the beautiful restaurant. Our table was located outside and we have the beautiful view of the Taal Volcano.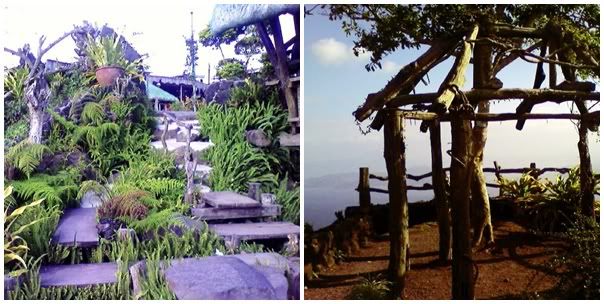 This month's theme for Tuesday Travels are the food we ate in our travels. I love food and a trip, whether it be within the city or a vacation somewhere, is always filled with food to try out. If you want to participate in this meme, click on the Tuesday Travels badge on the sidebar.
Also thanks for Janet of The Travel Diva, I won in her weekly raffle! Yay for me!