Browsing articles in "Stamps"
In line with the celebration of the Philippine National Hero Dr. Jose Rizal's 150th birth anniversary, Philippine Postal Corporation (PHILPOST) came up with Jose Rizal @ 150 commemorative stamps that was issued on June 19, 2011.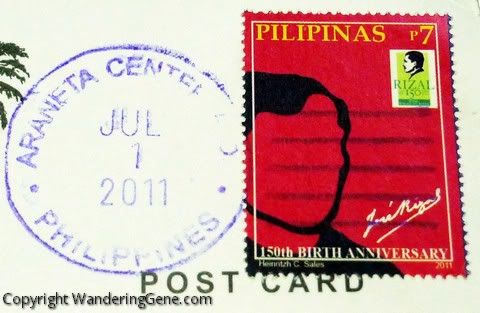 I am yet to find a post office that sells Rizal@150 souvenir sheets. One postcard enthusiast bought hers in the main Manila Post Office. Guess I'll have to travel that far for this limited edition stamps.
And because I was desperate to get a hold of this commemorative stamps, I decided to send some postcards to my mailing address.
The technical description of the 1861-2011 Jose Rizal@150 Haligi ng Bayan stamps are as follows: (Source: http://philpost.gov.ph)
I'm starting my postcard and stamp collection again.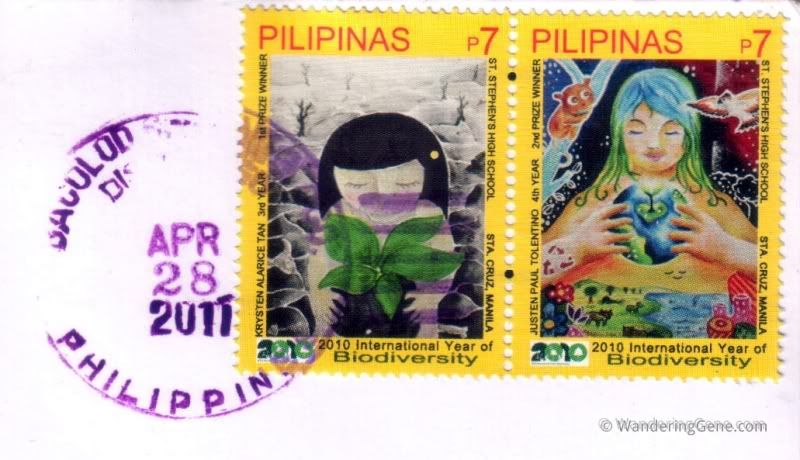 The stamps are designed by St. Stephen's High School students Krysten Alarice Tan, 3rd year student, 1st prize winner (left stamp) and Justen Paul Tolentino, 4th year student, 2nd prize winner (right stamp) for the 2010 International Year of Biodiversity.
These are the stamps used by Mommy Rubz of Pinay Mommy Online when she sent me a Mother's Day postcard a couple of months ago. As you can see on the date stamped, it was sent to me while she was still in Bacolod.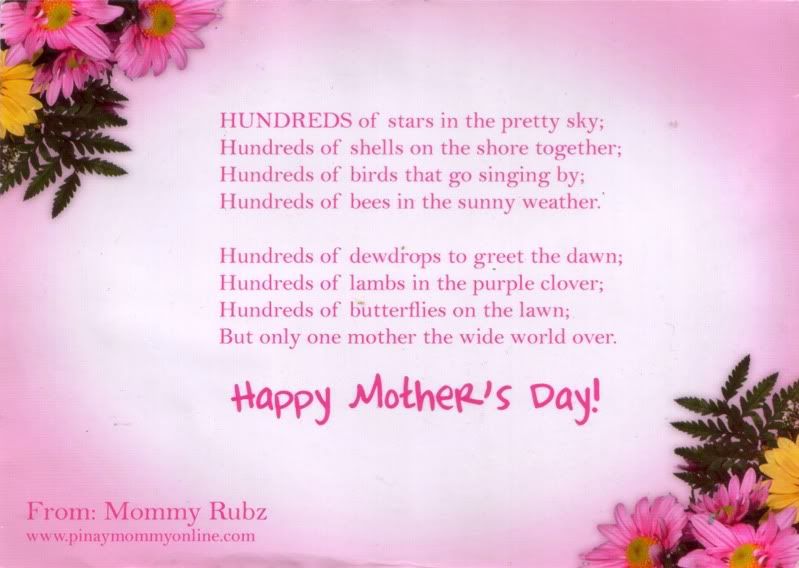 It's pink and very Mommy Rubz! See her postcard collection in her blog Postcard Enthusiast.
Thanks for the postcard and greetings Mommy!